Creating amazing furniture is our passion.
We work passionately with our devotion. We listen to your suggestions and wishes. We are developing in a very dynamic manner while creating for you a kitchen, exactly as you have dreamt of.
We treat every customer individually
We take care of every customer, we adjust the functionality and the look of the furniture to size.
The knowledge and the experience
The company means the people. Their knowledge, skills and the creativity help to build a professional team. Our company is created by skillful architects, technicians, carpenters, assembly workers who are satisfied with their jobs. We happy and proud to be respected by our customers and co-workers
PROJEKT
WIZUALIZACJE
KOMPUTEROWE


PROJEKT
---
Nasza firma wykonuje projekty komputerowe zamówionych przez klienta mebli
Na takiej wizualizacji zobaczysz jak będzie wyglądać Twoja kuchnia z wybranymi przez Ciebie materiałami i detalami. Możemy ją dowolnie konfigurować, tak aby wspólnie wybrać najlepszą dla Ciebie opcję.
Pracujemy na jdenym z najlepszych programów profesjonalnych do projektowania kuchni, mebli i wnętrz.
MEASURE
AVAILABILITY AND
RESPECTING

THE CUSTOMER'S TIME
---
Our worker during the first visit (which is free of charge) will measure the rooms.
We offer you our advice and experience during the initial measure to adjust the furniture for the functionality and design of the rest of the interior.
We understand that our customers are busy so we are available in the afternoon and in the evening. This means that we can set up the meeting in the time that is convenient for the customer.
MACHINES
PROFESSIONAL
MACHINES AND TOOLS
---
The comfort of work is the most important to us.
We work on the the best professional carpentry tools and machines. Thanks to that, our installations are reliable and perfectly fitted. What is more, we cooperate smaller companies which do not have machines.
We also offer professional service of cutting slabs, taping, cutting the holes in the countertops, etc. More details in SERVICES
---
BECOME OUR CUSTOMER
ALWAYS
FAIR

RULES OF COOPERATION

We invite you to visit our office to discuss the details,
the availability and diversity of the materials and furniture element or decorations.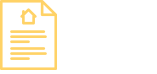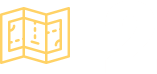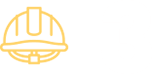 CONTRACT
DEADLINE FOR COMPLETION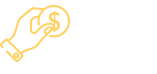 DEMANDS AND METHODS OF PAYMENT
THE EXECUTION OF THE ORDER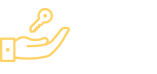 INSTALLATION
ACCEPTING THE INSTALLATION